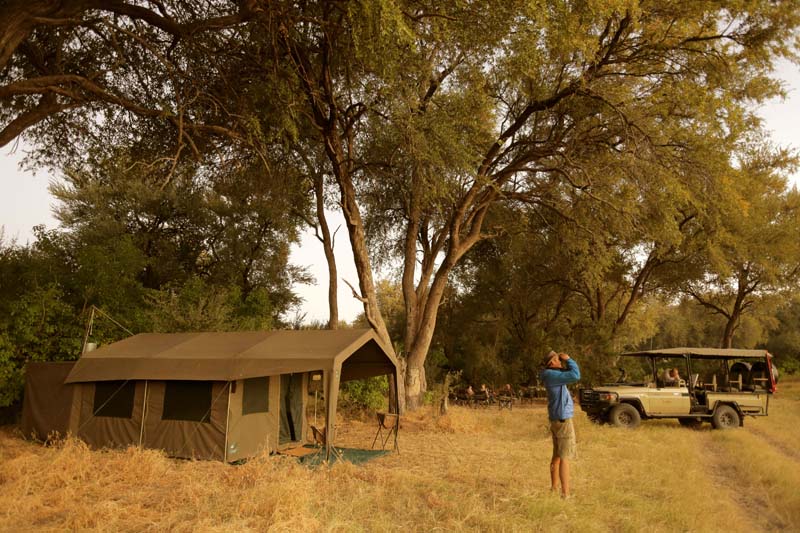 There are plenty of early morning starts on a mobile tented safari, as this is the best time to spot wildlife.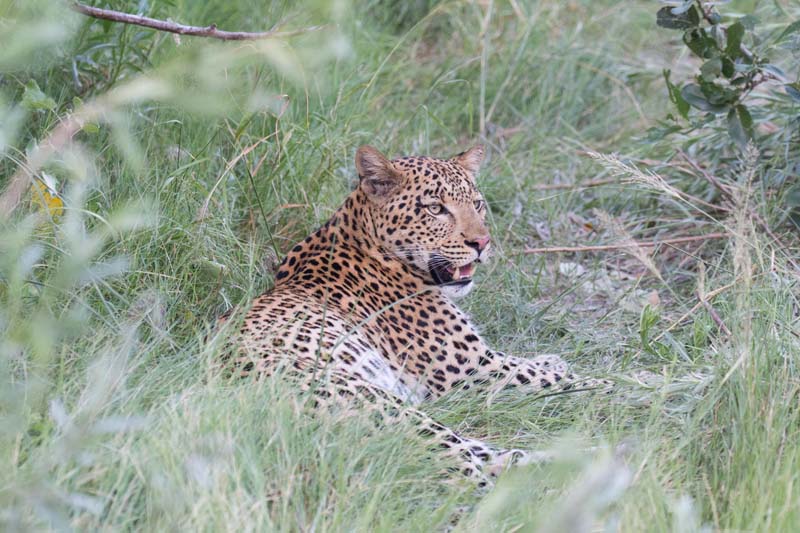 The first big cat I saw was this female leopard hiding in the bushes. We had found a kill she had made nearby so our guide instinctively knew she would also be hiding close by.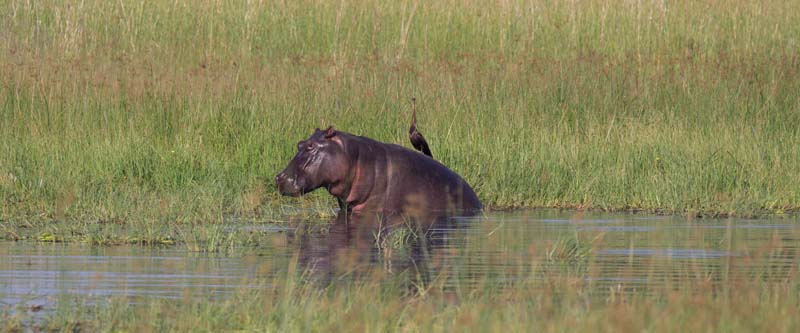 We saw plenty of hippo wallowing in the swampy Okavango Delta waters.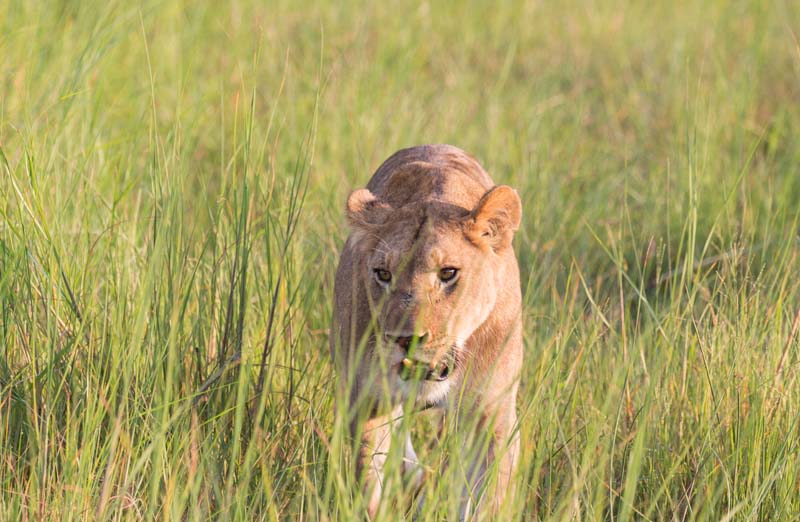 I was lucky enough to see lion on a number of occasions during my time in the Okavango Delta. Here is a female lioness stalking through the grass.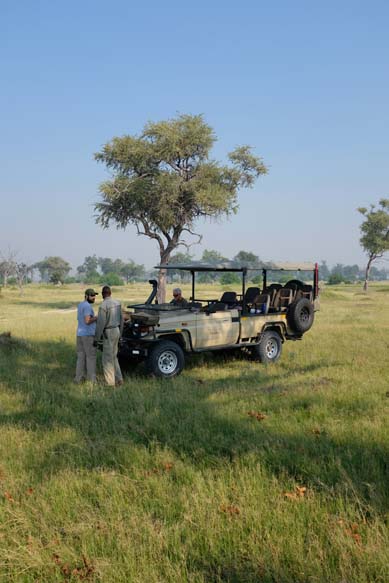 Stopping for a well-deserved coffee break in Moremi National Park. On each morning game drive, our guide found a safe spot to stop, giving us the chance to stretch our legs and have some hot drinks.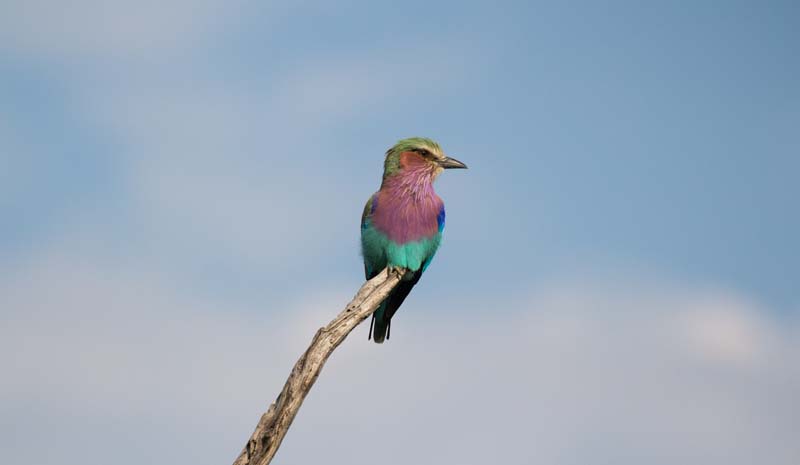 Safaris are not just about big game, there are also plenty of smaller mammals and birdlife to be seen too. Here is a lilac breasted roller resting on a tree. This used to be the national bird of Botswana before it was replaced by the Kori Bustard in 2014.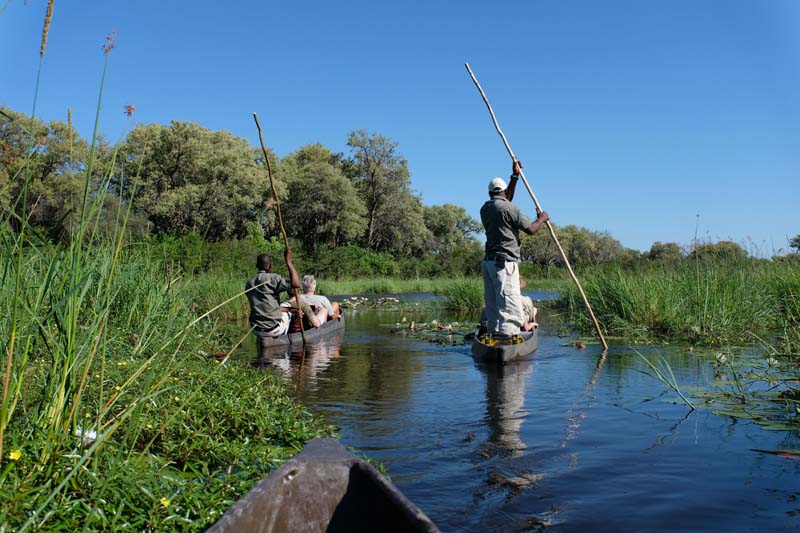 Travelling through the delta in a traditional "mokoro" dugout canoe. This was a great way to experience the delta from a different perspective and get closer to some of the smaller wildlife.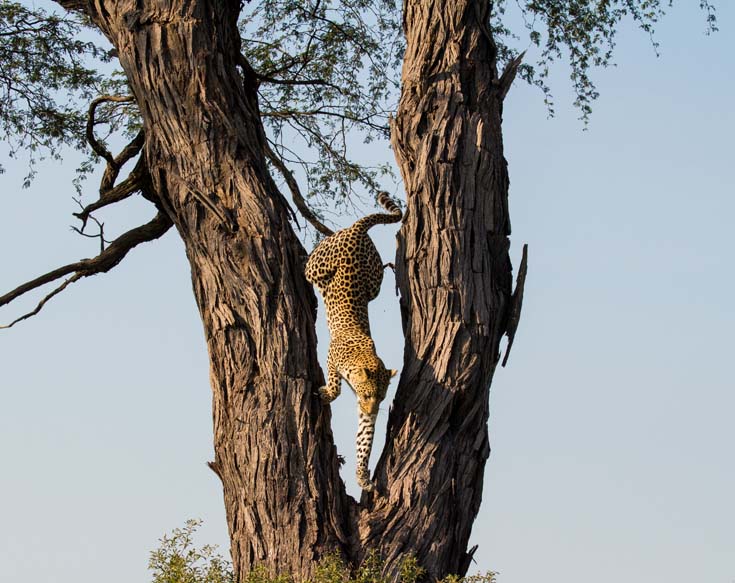 A personal highlight for me from my time in Botswana was seeing this leopard in a tree. We watched him relaxing up there for around 45 minutes before he made his way down!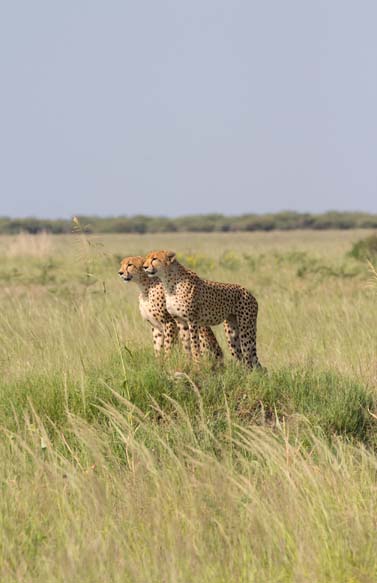 Cheetah on the lookout for prey. These were the most elusive of the big cats to find, and it wasn't until the eighth day that we finally spotted them.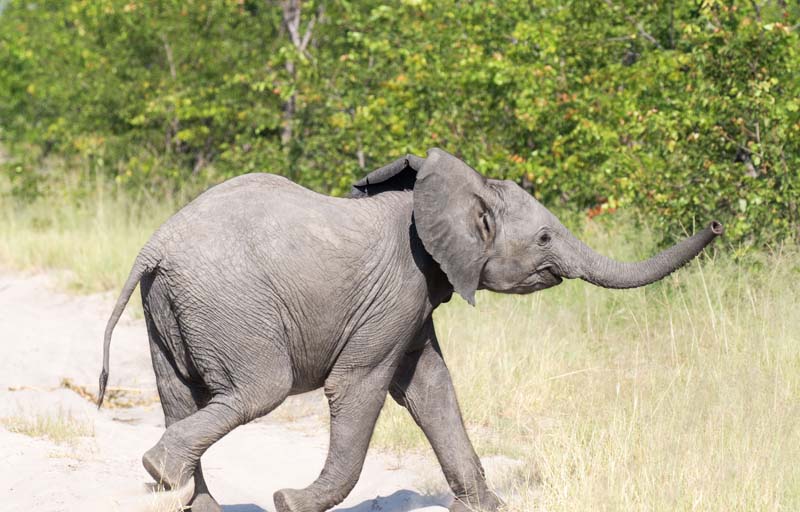 Botswana is home to the largest elephant population in Africa, and I saw huge numbers of them during my time there, including this baby one crossing the road.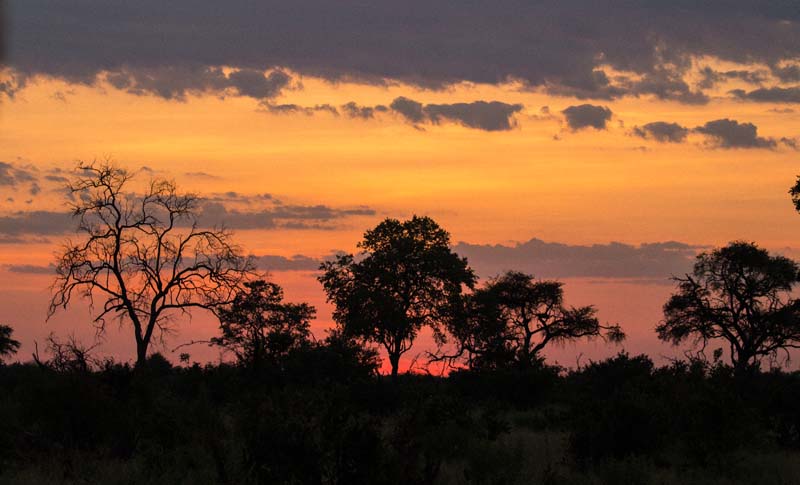 A classic African sunset.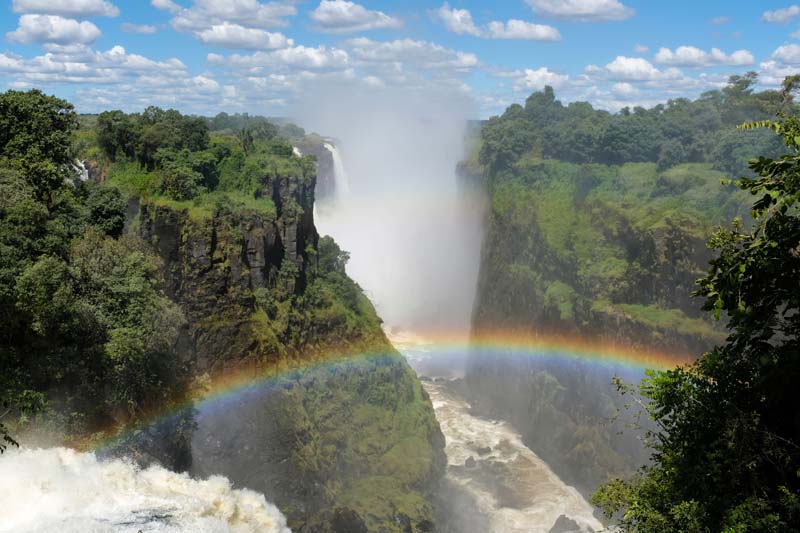 My trip ended at Victoria Falls and I spent a couple of hours exploring the falls on the Zimbabwe side. As Victoria Falls is on the border between Zimbabwe and Zambia, it can be visited from both sides however the best views are from the Zimbabwean side.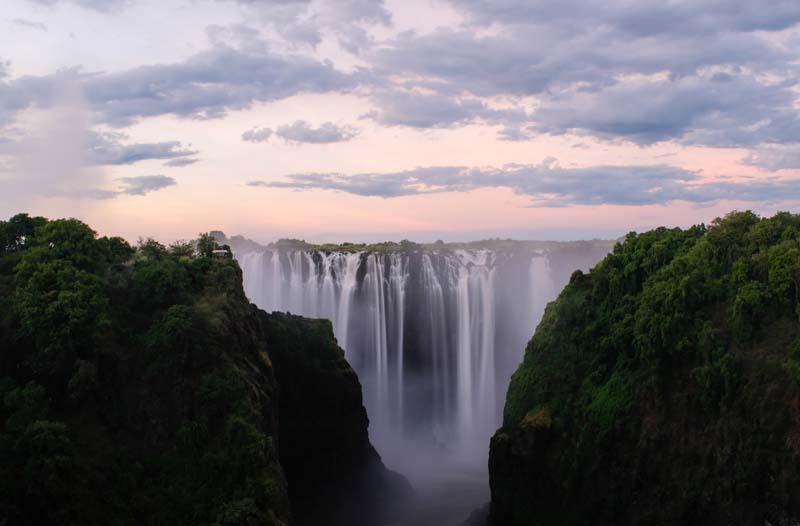 Victoria Falls at sunset from the bridge which connects Zambia and Zimbabwe. An excellent way to finish my time in Africa.
Botswana is blessed with some of the greatest wildlife viewing in the world, but there is plenty more on offer in southern Africa. From the luscious, green coastal Garden Route and mountain-hugged Cape Town in South Africa to the rugged landscapes of Damaraland and soaring Sossusvlei sand dunes in Namibia, there is so much more to see. There is also great infrastructure and excellent hotels, making this region one of world's great travel destinations.
However, we know that the variety of options in Africa can be overwhelming. That's why we think Llama Travel's combination of high quality, excellent value, flexibility and expert knowledge is perfect for this part of the world. With almost twenty years experience in putting together award-winning holidays, and an excellent understanding of what our customers like, we know that our holidays in southern Africa will be every bit as good as those we offer in Latin America.
We are now in the final stages of finalising our itineraries for Namibia, South Africa, Botswana and Victoria Falls. Get in touch to order a brochure, and you can expect to browse our Africa holidays online from July 2019.